If you're looking for an alternative way to heat your home and potentially save money on your energy bills, air source pumps could be the ideal solution. 
At Solaris Energy, we install air source heat pumps from the leading manufacturers in the industry. Our range includes the Swedish, German and Japanese manufacturers Nibe, Thermia, Stiebel Eltron and Mitsubishi product's quality, efficiency and durability are second to none. They are ideally suited to the UK climate and can be fitted in wide range of properties, from commercial premises and farms to housing developments and one-off bespoke builds.

How does an air source heat pump work?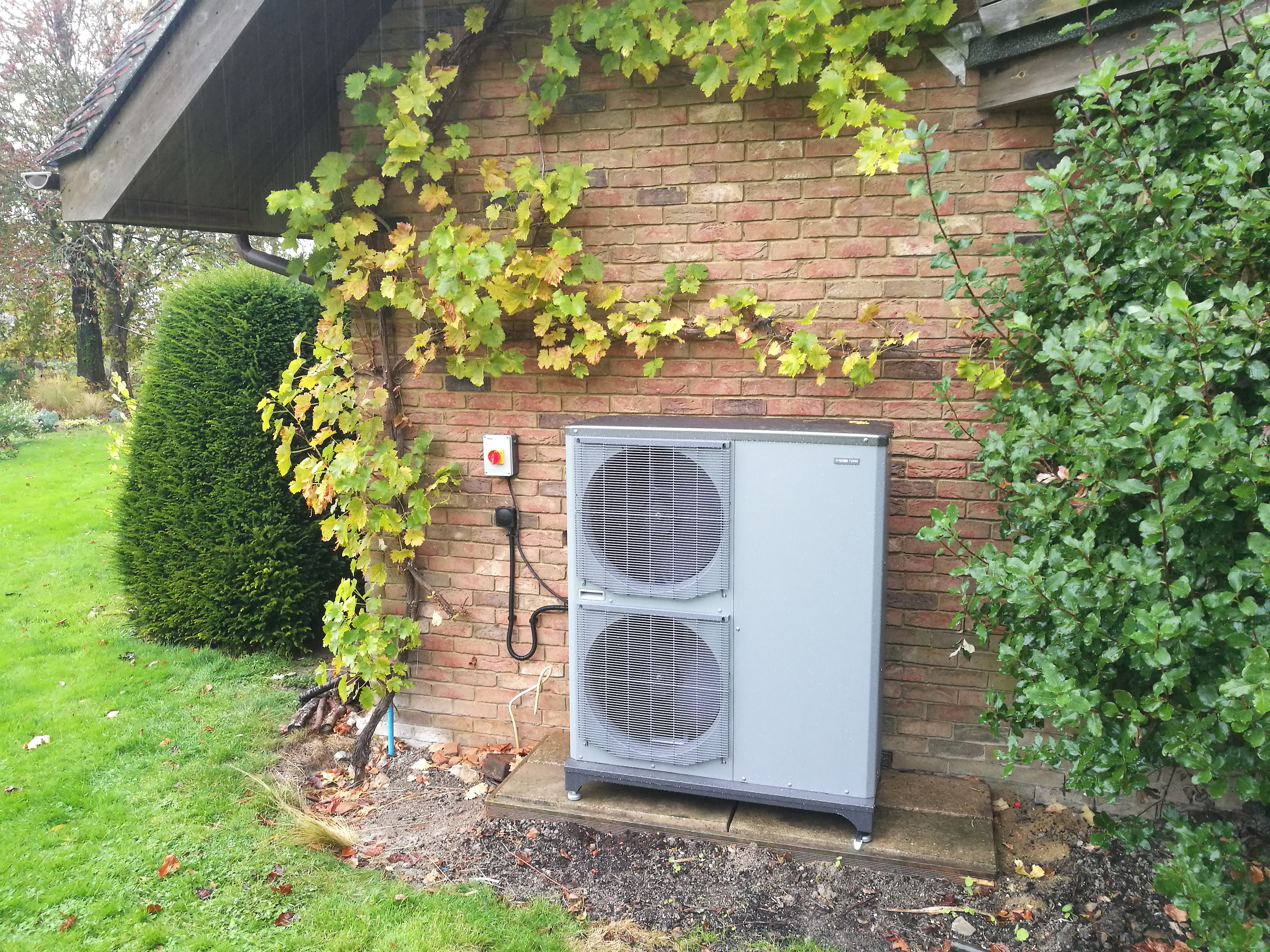 Usually placed outside the side or back of a property, air source heat pumps are a specific kind of central heating system. They work rather like fridges or air-conditioning units, but the other way round: changing cold air into warm rather than the reverse.
The air source heat pump unit absorbs air into a refrigerant and compresses it, which raises its temperature in turn powering your central heating system. This warm fluid powers your radiators, underfloor heating, warm air convectors and hot water when returned. While the pump uses electricity to run, the energy it uses is offset by the heat it produces. The unit can also be used in reverse to dump heat outside and provide chilled water for cooling the building in the same way an air conditioning unit would. 
Get paid to heat your home
Renewable heating could not only significantly reduce your heating bills: you will also get paid to switch to this more environmentally friendly form of heating. Through the government's Boiler Upgrade Scheme, grants of up to £6,000 are available for homeowners looking to switch from an oil or gas boiler to a heat pump. Find out more in our FAQs section.
Key benefits of an air source heat pump
They reduce energy consumption compared to traditional heating methods such as electric, gas, LPG, oil or a coal-fired system

They are very low maintenance

They only require electrical service into the home or business

They are quick to install

You don't need to embark on any ground works

They are perfect for smaller properties as they sit outside your home

You can use them for heating in the winter, hot water production all year round and as air conditioning (comfort cooling) when it's hot in summer